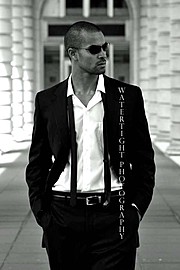 Sonny Barnes is the founder of Watertight Photography. He is a freelance photographer that strives to make photography a powerful medium of expression and communications, offering an infinite variety of perception, interpretation and execution. From head shots to sunsets, Watertight Photography does it all. Sonny enters all projects wit..
and add details about Nik Tyler
and add details about Deb Kachik
Photographers currently located in Maryland that can be hired for photography projects. Typical jobs are model books, fashion editorials, advertising campaigns as well as commercial photography projects. Depending on the photographer assignments can also include wedding and ceremony photo shooting and video capturing as well as family oriented services such as baby and children photography.