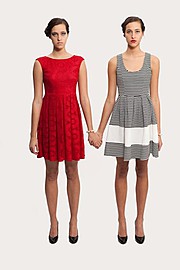 Salt Lake City
› 357 South 200 East
Niya Suddarth started out in this industry very young. Niya was at a rock concert in Tampa, Florida when she was approached by a scout from LA Models. At age 16 she moved to Los Angeles to start her modeling career. From LA Niya moved to New York, where she signed with New York Model Management. She has been signed with multiple agencie..
Craze Agency has successfully booked models, actors and extras since 1999. Craze Agency puts a premium on integrity, loyalty and the absolute best service possible. Craze Agency is proud to have achieved an A rating and membership with the Better Business Bureau. On Feb. 5th, 2012 Craze achieved the ranking of 43rd Agency in the world b..
Modeling Agencies located in Utah with open casting calls. Models fitting the agency requirements can join for work opportunities. Modeling Agencies undertake the job to provide client businesses with models for their campaign. The campaign could be print, tv or public relations. Additionally they can provide the models for promotional events and runway shows. Most agencies undertake themselves the production of print campaigns and some films. They offer exclusive or non-exclusive management and typically take a commission out of the model's fee. Model agencies can also employ creative artists such as photographers, makeup, hair and fashion stylists need for their productions.