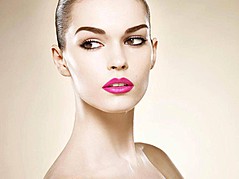 What we do RMEA has two branches: 1. We represent model & talent. We provide client services regionally, nationally and internationally. 2. Video production and DVD distribution showcasing Montana as "The last best place". For Model & Talent: From local gigs to international contracts, education for talent..
Coravelli is an agency based in Bozeman, Montana operated my Denise M. Coravelli. Denise Coravelli worked as a professional model for a local swimsuit magazine, as well as local publications and commercials in Santa Cruz, CA. She was chosen "Miss Beach Street" 3 years in a row. In Montana, Denise organized ..
Modeling Agencies located in Montana with open casting calls. Models fitting the agency requirements can join for work opportunities. Modeling Agencies undertake the job to provide client businesses with models for their campaign. The campaign could be print, tv or public relations. Additionally they can provide the models for promotional events and runway shows. Most agencies undertake themselves the production of print campaigns and some films. They offer exclusive or non-exclusive management and typically take a commission out of the model's fee. Model agencies can also employ creative artists such as photographers, makeup, hair and fashion stylists need for their productions.