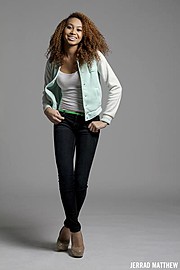 Grand Rapids

› 820 Monroe Ave Nw, Suite 305
The Matthew Agency, Inc. is the premier Model and Talent agency in West Michigan. We strive to provide fresh faces with a refreshing approach. We believe in continual growth and continual improvement, both for our models and our company. With an amazing roster of gorgeous and professional men and women, we are eager to provide the fines..
Modeling Agencies located in Michigan with open casting calls. Models fitting the agency requirements can join for work opportunities. Modeling Agencies undertake the job to provide client businesses with models for their campaign. The campaign could be print, tv or public relations. Additionally they can provide the models for promotional events and runway shows. Most agencies undertake themselves the production of print campaigns and some films. They offer exclusive or non-exclusive management and typically take a commission out of the model's fee. Model agencies can also employ creative artists such as photographers, makeup, hair and fashion stylists need for their productions.