Modeling Agencies in Arizona ⋅
2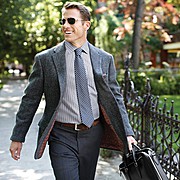 Scottsdale
› 4032 n. Miller Road, Suite 104
The FORD/Robert Black Agency is a leading modeling and talent agency both nationally and internationally. Founder, Robert Black, started his career in the modeling industry at age 17. Rising through the ranks, Mr. Black formed the Robert Black Agency in 1987. In 1994, Mr. Black was invited to partner with FORD M..
Scottsdale
› 16020 n. 77Th St. Suite 5
this wiki is missing a contact email, help by adding it.
Modeling Agencies located in Arizona with open casting calls. Models fitting the agency requirements can join for work opportunities. Modeling Agencies undertake the job to provide client businesses with models for their campaign. The campaign could be print, tv or public relations. Additionally they can provide the models for promotional events and runway shows. Most agencies undertake themselves the production of print campaigns and some films. They offer exclusive or non-exclusive management and typically take a commission out of the model's fee. Model agencies can also employ creative artists such as photographers, makeup, hair and fashion stylists need for their productions.