Modeling Agencies in Arizona ⋅
2
Modeling agencies in Arizona that offer work opportunities for beginner and professional models. Modelisto is building a catalogue with the "greatest modeling professionals in the world". To be included or create a for your fashion team.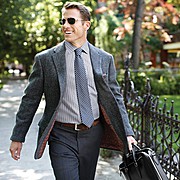 Scottsdale
› 4032 n. Miller Road, Suite 104
The FORD/Robert Black Agency is a leading modeling and talent agency both nationally and internationally. Founder, Robert Black, started his career in the modeling industry at age 17. Rising through the ranks, Mr. Black formed the Robert Black Agency in 1987. In 1994, Mr. Black was invited to partner with FORD M..
Scottsdale
› 16020 n. 77Th St. Suite 5
this wiki is missing a contact email, help by adding it.