Makeup Artists in Missouri ⋅
2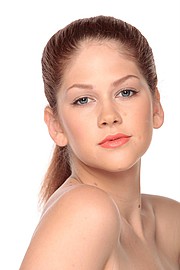 Courtnie Marie Ross is Professional Make-up Artist, and Licensed Hair Stylist from Kansas City, MO. She is also the owner/designer of xWanderLu$t Creations, a handmade jewelry/accessories line, and CEO/Founder of Queen of Wands Boutique, and also one of the founders and Editor-in-Chief of Plenilune Magazine..
Saint Louis
› 3840 Washington
this wiki is missing a contact email, help by adding it.
Makeup artists currently located in Missouri that can be hired for make up services. Typical jobs include beauty, fashion, editorial as well as bridal makeup. Their work is present in almost all promotional magazine photoshoots where a model is involved. Depending on the MUA some also undertake creative for illustrations or special effects makeup for horror films.