Makeup Artists in Missouri ⋅
2
Makeup Artists in Missouri available for fashion, beauty and bridal makeup. Modelisto is building a catalogue with the "greatest modeling professionals in the world". To be included or create a for your fashion team.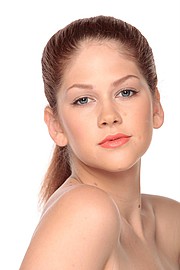 Courtnie Marie Ross is Professional Make-up Artist, and Licensed Hair Stylist from Kansas City, MO. She is also the owner/designer of xWanderLu$t Creations, a handmade jewelry/accessories line, and CEO/Founder of Queen of Wands Boutique, and also one of the founders and Editor-in-Ch..
Saint Louis
› 3840 Washington
this wiki is missing a contact email, help by adding it.