Makeup Artists in Colorado ⋅
3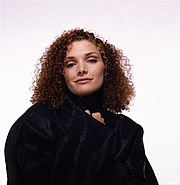 An established Make-up Artist and Stylist since the 1980's, Cindy K has worked on sets for Hollywood Film Production, Television, Editorial, Red Carpet and other Media in Los Angeles, New York, Colorado, Spain and Italy. Her clients include superstars like Julia Roberts, Isabella Rossellini, Sarah Jessica Parker, Harrison Ford, Jack Nic..
and add details about Viktor Manuel
this wiki is missing a contact email, help by adding it.
Makeup artists currently located in Colorado that can be hired for make up services. Typical jobs include beauty, fashion, editorial as well as bridal makeup. Their work is present in almost all promotional magazine photoshoots where a model is involved. Depending on the MUA some also undertake creative for illustrations or special effects makeup for horror films.