Makeup Artists in Colorado ⋅
3
Makeup Artists in Colorado available for fashion, beauty and bridal makeup. Modelisto is building a catalogue with the "greatest modeling professionals in the world". To be included or create a for your fashion team.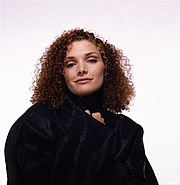 An established Make-up Artist and Stylist since the 1980's, Cindy K has worked on sets for Hollywood Film Production, Television, Editorial, Red Carpet and other Media in Los Angeles, New York, Colorado, Spain and Italy. Her clients include superstars like Julia Roberts, Isabella Rossellini, Sarah Jessica Parker, Harrison Ford, Jack Nic..
this wiki is missing a contact email, help by adding it.