Makeup Artists in Alabama ⋅
2
Makeup Artists in Alabama available for fashion, beauty and bridal makeup. Modelisto is building a catalogue with the "greatest modeling professionals in the world". To be included or create a for your fashion team.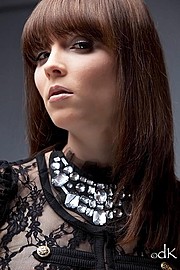 Huntsville
› 224 Church Str.
Pro Makeup Artist Studio is a Private Studio with a team of Professional Makeup Artsist that provide professional makeup applications. We provide makeup for Brides, photoshoots, special occasions, proms, birthday parties and any event where there's a need for makeup. We also provide Air Brush Makeup application, Individual Lashes, Lash ..
Dothan
› 3702 Ross Clark Circle, Suite.
and add details about Clay Spann