Makeup Artists in Alabama ⋅
2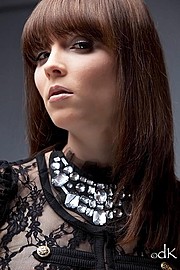 Huntsville
› 224 Church Str.
Pro Makeup Artist Studio is a Private Studio with a team of Professional Makeup Artsist that provide professional makeup applications. We provide makeup for Brides, photoshoots, special occasions, proms, birthday parties and any event where there's a need for makeup. We also provide Air Brush Makeup application, Individual Lashes, Lash ..
Dothan
› 3702 Ross Clark Circle, Suite.
and add details about Clay Spann
Makeup artists currently located in Alabama that can be hired for make up services. Typical jobs include beauty, fashion, editorial as well as bridal makeup. Their work is present in almost all promotional magazine photoshoots where a model is involved. Depending on the MUA some also undertake creative for illustrations or special effects makeup for horror films.